As we all know, every machine knife wears out at some point.  Despite our best efforts to resharpen machine knives to get the most life from them, at some point the wear and tear to the cutting edge is just too much to get more from the knife – it's spent, it's done, it's time to be retired. You find yourself asking: "Is steel recyclable?  Can I recycle my old, worn-out blade?"  The simple answer is yes.
Steel can be recycled and reused, which makes it a sustainable material. Recycling steel reduces the need for extracting new iron ore, which conserves natural resources and decreases energy consumption and greenhouse gas emissions associated with the production of new steel. Proper steel disposal from your manufacturing processes also reduces the environmental footprint of your facility.
The steel recycling process involves melting down scrap steel and reforming it into new steel products—car parts, appliances, construction materials, and more! This can be done almost an infinite number of times, as recycling doesn't compromise the quality or strength of the steel. Recycling steel not only conserves resources but also helps reduce waste and landfill space.
But its benefits don't stop there!  Recycling steel can generate additional revenue for your business.  A quick Google search can show you where your local scrap buy-back location is and they'll pay to take those worn knives off your hands!
To recap:
Steel products can be recycled repeatedly without loss of strength
The steel industry's largest source of raw material is scrap metal, which is commonly collected by recycling steel
Steel's magnetic properties make it one of the easiest materials to separate from the solid waste stream
Nearly 90% of all the steel produced globally each year is recycled – more than paper, aluminum, plastic and glass combined
The steel industry has been recycling for over 150 years
While this resource is not renewable, the recyclability of steel and the widespread adoption of recycling practices contribute to its sustainability and reduce its environmental impact.
Don't just toss those old, worn-out knives into the trash bin – set them aside in a scrap bin to be recycled.  It's good for you and it's good for the environment too!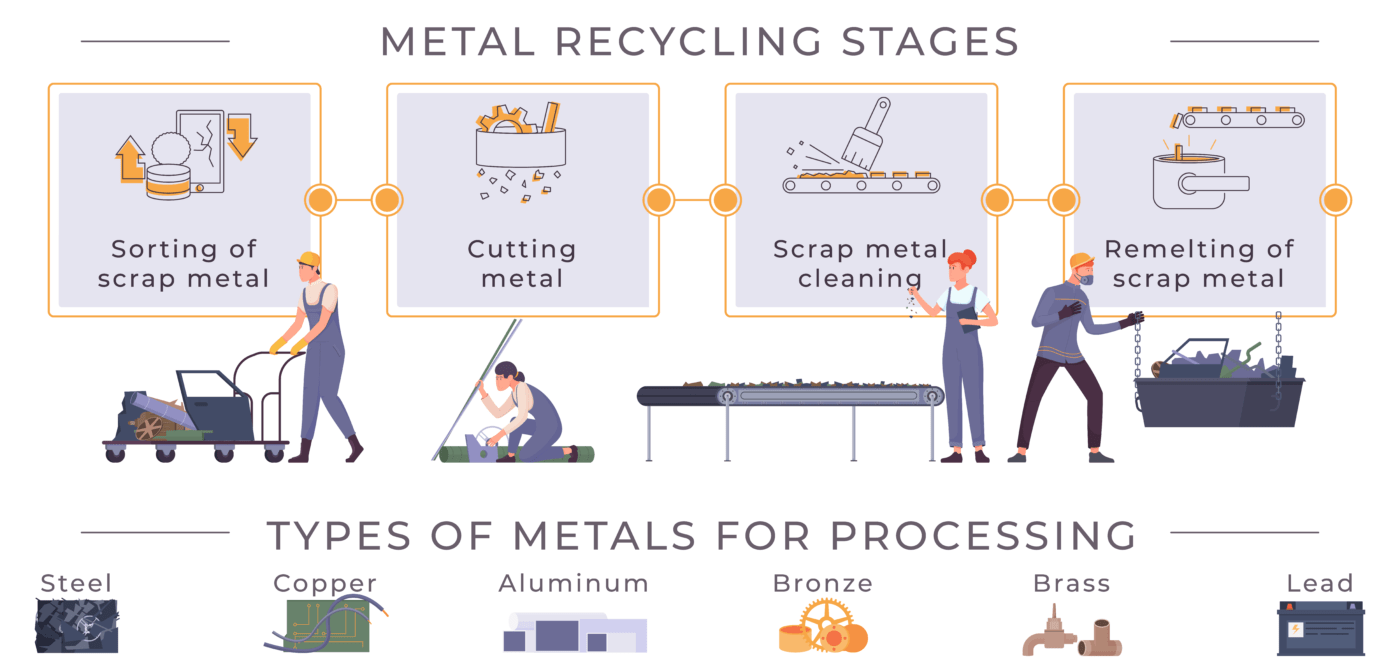 Frequently Asked Questions about Steel Recycling
Related Resources from Each of our Businesses: