EDGE Industrial Technologies to Bring its Three Industry Powerhouse Companies to Pack Expo 2023
Leverwood Knife Works, Pearl Technologies and TGW International will present new offerings in the machine knives, punches and related equipment space for the global packaging industry at Pack Expo 2023 in Las Vegas.
Wilder, Kentucky (August 28, 2023) – EDGE Industrial Technologies is bringing all three of its brands— TGW International, Pearl Technologies Inc., and Leverwood Knife Works—to Pack Expo 2023 (Las Vegas; Sept. 11-13). All located at Booth C-5528, this dynamic collaboration will showcase innovative packaging and plastics processing technologies.
"Pack Expo is a significant trade show for the packaging industry and we're looking forward to connecting with current and future customers in Las Vegas in a couple weeks," said Bob Woodbury, CEO of EDGE Industrial Technologies. "Whether you're looking for hole-making products to cutting-edge industrial knives and blades, each of the EDGE companies offer leading innovations and unmatched expertise. We look forward to seeing you at our booth."
Here's what you can expect from the EDGE companies at the show.
Leverwood Knife Works Flow Wrapper Knives
Leverwood Knife Works is presenting a range of knives and anvils designed to be used on flow wrapping packaging equipment. This range is extensively for packaging candy bars, cookies, candy, ice cream bars, granola bars, cosmetics, medical, and more.
Key features include:
Superior-quality steel, with proper hardening and finished to precise dimensional tolerances
Knives commonly made from M2 and M42 high speed steel, and also carbide
Long-wear coatings such as TiN are available
Re-grinding is available for extended blade life, maximizing your investment
Leverwood can also supply crimpers and fin wheels
Common edge treatments include straight, diagonal, and zig-zag tooth profiles, for both the knives and the anvils. Leverwood can customize knives with tear notch features as well.
Our precision ground knives offer improved edge retention, which enhances the cutting action while offering longer knife life," Woodbury said. "Leverwood knives truly are a cut above the rest."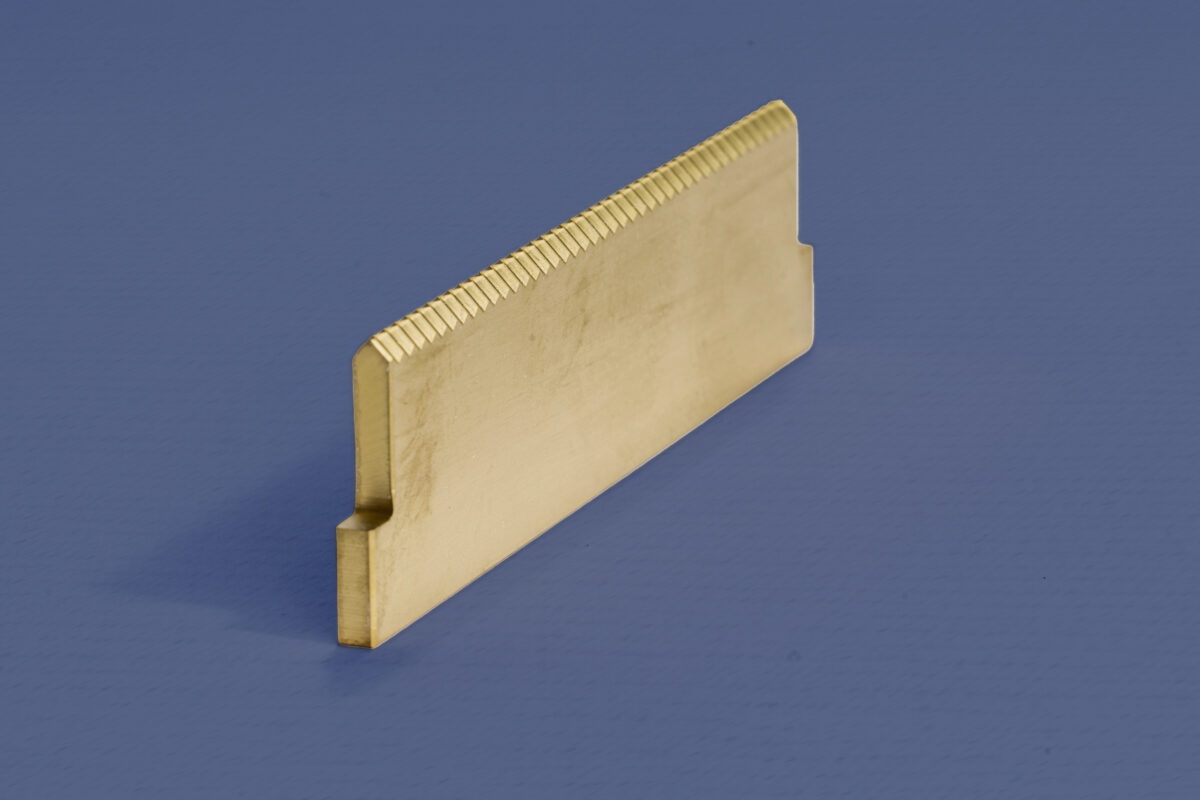 Pearl Impact Punches
Pearl Technologies is showcasing its range of Impact punche, which places between its Value and Performance punch ranges. Impact punches offer great cut quality and punch durability at an affordable price. This line is available only in in round hole configurations, with limited size availability initially.
Key features include:
Impact punches last 1.5 to 2.5 times longer than the company's Value punches (depending on material and application)
Punches feature Pearl's proprietary "extended-wear" metallurgy
Two-piece construction allows the punch to be replaced without having to buy a new adapter
Single bevel toothing provides great cut edge quality
Impact punches are also available in Pearl's "snap-and-change" Lightning configuration
"We will have our famous 'H-Cart' fully operational for sampling our hole-making products," Woodbury said. "Bring your own film and see first-hand how Pearl's units cut your film."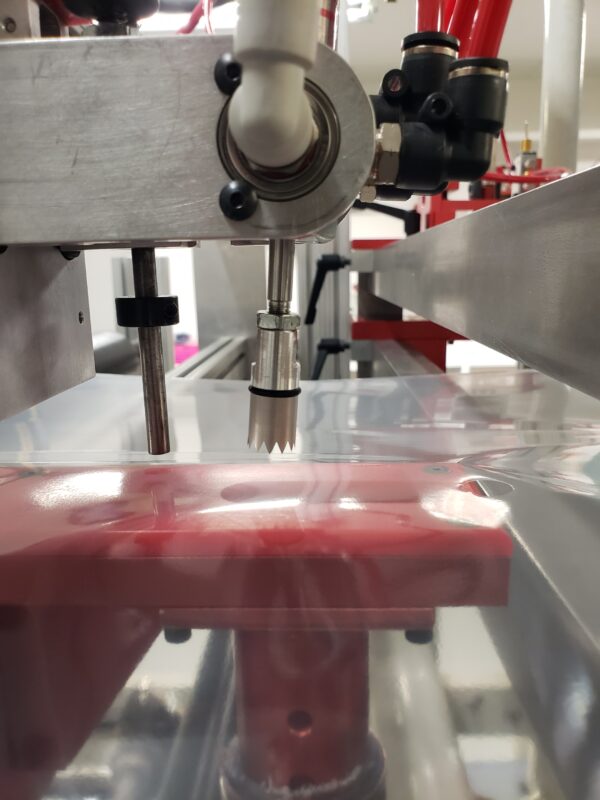 TGW Band Saw Blades
TGW International will highlight its top-of-the-line industrial knives and blades. The company is presenting its latest offering for band saw blades, with both toothed band saw blades and beveled-edge and scalloped-edge band knife blades available. This product line is used extensively in food processing operations ranging from protein (beef/pork/fish/poultry) to fruits and vegetables to breads and snacks.
This line can cut a wide variety of packaging materials, including corrugated, cardboard, plastic film, plastic sheet, foam, and more. New state-of-the-art welding and finishing equipment is being installed in our USA plant, and all bands are welded, finished and shipped from this plant.
Key features include:
Bands/knives welded to length per customer orders to fit virtually any band saw machine being used in packaging and/or processing plants
All stocked bands are made from premium carbon steel designed for durability and longer blade life, and stainless-steel blades are available upon request
Toothed band saw blades have a superior tooth design for longer life while still yielding clean cuts with minimal waste
Beveled-edge and scalloped-edge band knives are finely sharpened for a consistent, smooth cut every time
"This is a natural addition to our extensive range of machine knives used in packaging and processing operations – we can be your one-stop cutting source," Woodbury said.
Be sure to visit all the EDGE companies at Pack Expo Las Vegas, located at Booth C-5528.
About EDGE Industrial Technologies
EDGE Industrial Technologies is comprised of three industry leading brands – TGW International, Pearl Technologies Inc., and Leverwood Knife Works. EDGE companies are leading producers of industrial machine knives and blades, industrial punches, and related equipment, for a wide variety of markets including packaging, processing, converting and print, as well as for general industrial applications. EDGE Industrial Technologies is a global leader in the manufacture of these products, with plants in Europe, North America, and Asia.
# # #